Cavanaugh Trucking, Inc. has been in operation since 1942, offering a wide range of trucking services. We are committed to making safety and efficient service our #1 priorities.
Our 80 years of experience ensures that you receive the service and attention that you deserve. Our dedicated staff is available for assistance before, during and after your shipments.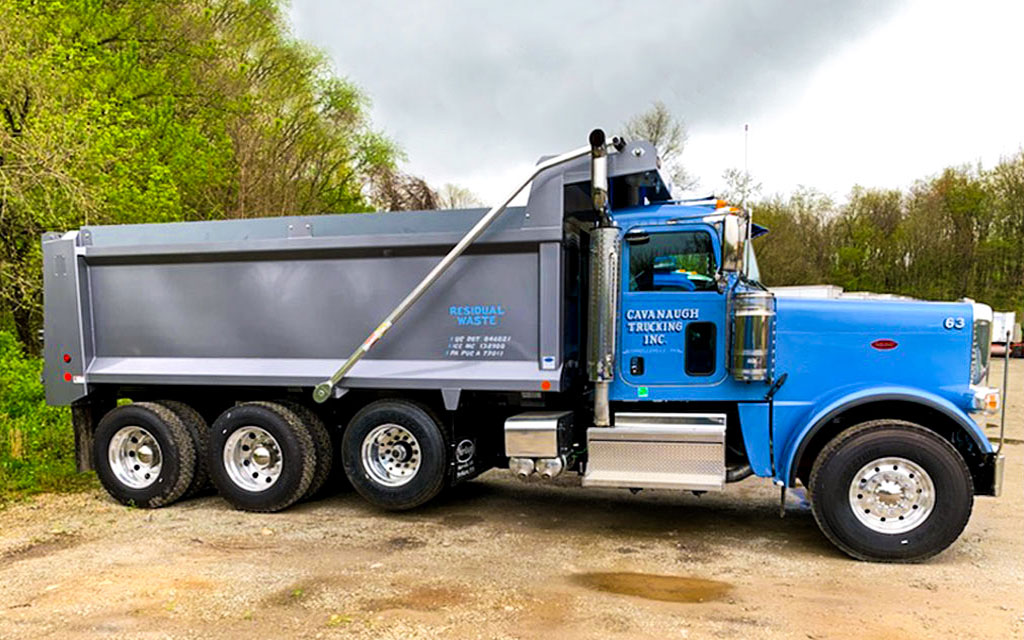 Cavanaugh Trucking, Inc. provides :
Gas well services (flat bed, drop deck with wenches, hot shots, steel body dump trucks)
Dry van and freight hauling
Heavy and light duty towing
Tri-axle dump trucks
Fill dirt, shale, driveway stone and topsoil available for sale and delivery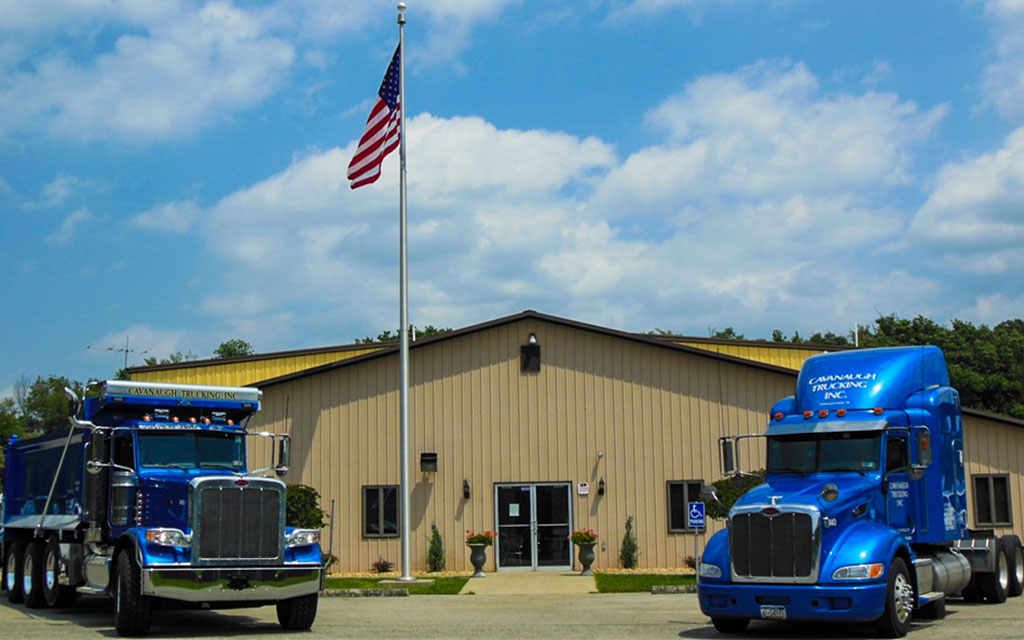 Cavanaugh Trucking, Inc. offers a friendly work environment and the following benefits:
Competitive wages
Paid vacation
Medical benefits
Retirement plan
Weekends available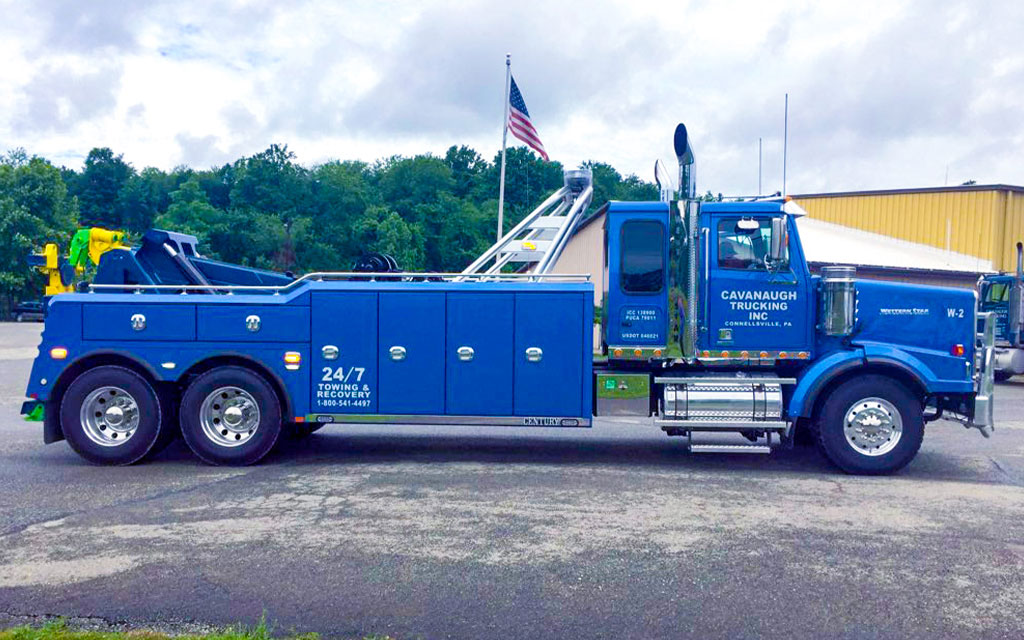 Heavy-duty towing and roadside assistance is available for semi-trucks, tractor trailers, semi-dump trucks, buses, RVs and any other large truck. We will dispatch a heavy-duty wrecker to anywhere in the tri-state area!